A WORLD OF MASKS LIVE PREMIERE
6 APRILE BOLOGNA, Locomotiv Club
7 APRILE ROMA, Auditorium Parco della Musica
8 APRILE MILANO, Biko Club
Opening act: BLUE LAB BEATS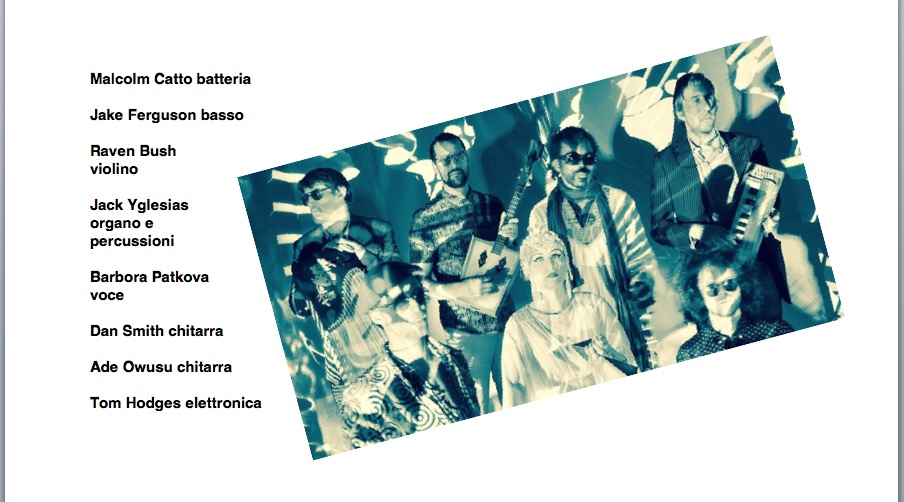 I leggendari The Heliocentrics, band di culto capitanata da Malcom Catto, tornano a suonare in Italia e presentano in anteprima assoluta i brani del nuovo album A World of Masks, il loro quarto, annunciato in uscita il 26 maggio 2017 per la Soundway Records (distribuita in Italia da Audioglobe).
La band, che ha lavorato in passato con veri e propri pesi massimi della musica come Mulatu Astatke, Orlando Julius, DJ Shadow e Gaslamp Killer, produce ora il primo album con la nuova vocalist Barbara Patkova, un lavoro che galleggia senza soluzione di continuità tra jazz, hip-hop, psycho e Krautrock ed è anticipato dal singolo 'Made of the sun', la traccia iniziale dell'album.
Opening act del tour italiano: BLUE LAB BEATS, duo londinese formato dal producer NK OK e dal polistrumentista Mr DM. I due hanno da poco pubblicato il loro esordio con l'EP 'Blue Skies':  https://soundcloud.com/blue-lab-beats
HELIOS-INFO:
www.facebook.com/TheHeliocentrics
IL TOUR ITALIANO E' ORGANIZZATO DA
RE::LIFE BOOKING DEPT.